Plastic Odyssey aims to help reduce plastic pollution in the ocean and alleviate poverty at the same time. To achieve that, Plastic Odyssey is developing low-tech and open-source solutions to either turn plastic waste into a resource at a local scale or to reduce our global plastic footprint. In 2020, Plastic Odyssey will start circumnavigating the globe for three years to promote plastic recycling and reduction on a boat powered by plastic garbage. This world premiere is made possible thanks to an innovative technology called plastic-to-fuel or pyrolysis. Plastic Odyssey will sail along the most polluted coasts of our planet (Africa, South America, and South-East Asia) to build at each stopover small modular recycling plants that will meet different needs. In the meantime, Plastic Odyssey will investigate alternatives to plastic and zero waste solutions aboard the vessel in order to build a plastic-waste-free world.

Last year, we have :
built a boat, powered by plastic waste, transforming it into liquid fuel!
... with a community of passionate people ;)
We went around france to raise awareness about plastic pollution in the ocean, and to spread the word : solutions DO EXIST!
but France is small, the world is BIG and we need to take action where people need it the most
This is a map of the main contributors to plastic leakage into the environment (by The Ocean Cleanup)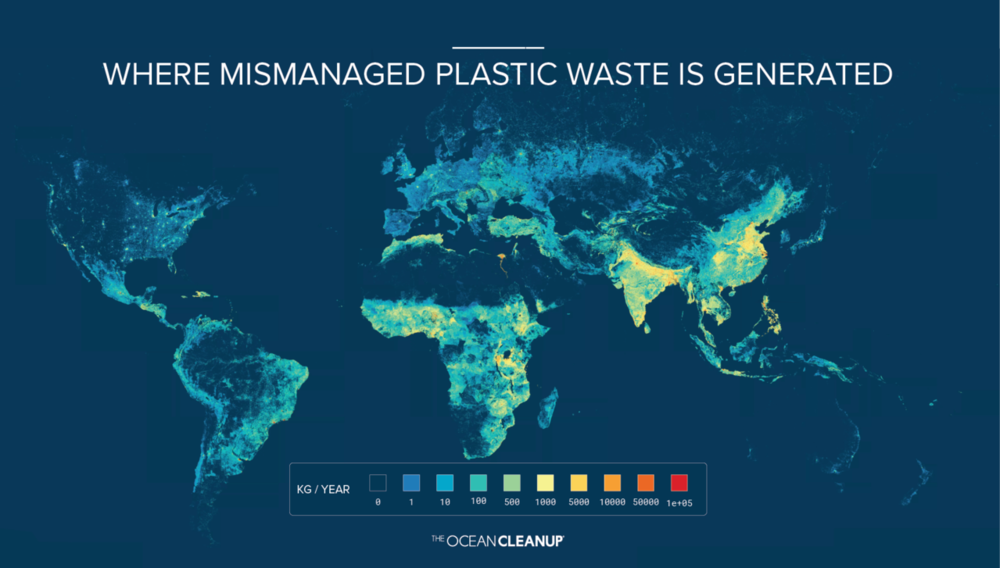 so here we are : preparing our journey on these areas to understand the problem and try to find solutions to it!